One project that has recently been completed is a new build in Half Moon, just outside Exeter.  The project consisted of underfloor heating throughout downstairs and radiators on the first floor, the heating systems were powered by a Grant air source pump.  In addition to the heating system 3 x high end bathrooms were fitted, a downstairs toilet with wash hand basin, the kitchen and utility rooms.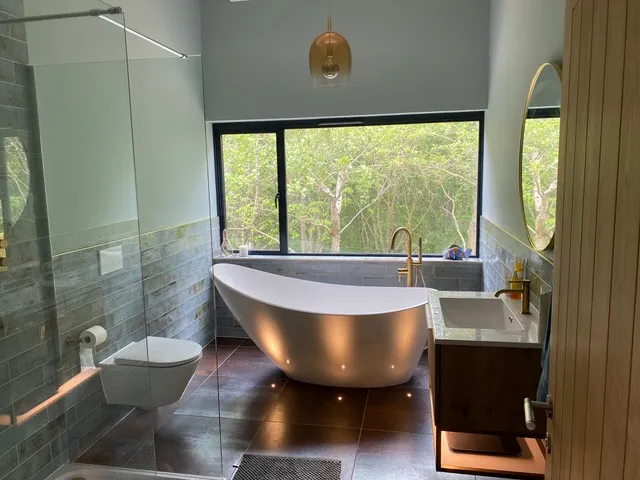 Main En-suite
With this being the main ensuite out of 3 and the one used by the customer it had additional wow factor.  With a free standing bath that is lit underneath by small decking lights it really shows off thistle of this bathroom.  The wall hung toilet, wash hand basin and walk in shower all add to the high quality finish of this bathroom.  The brushed brass taps fit in really well in the stylish bathroom.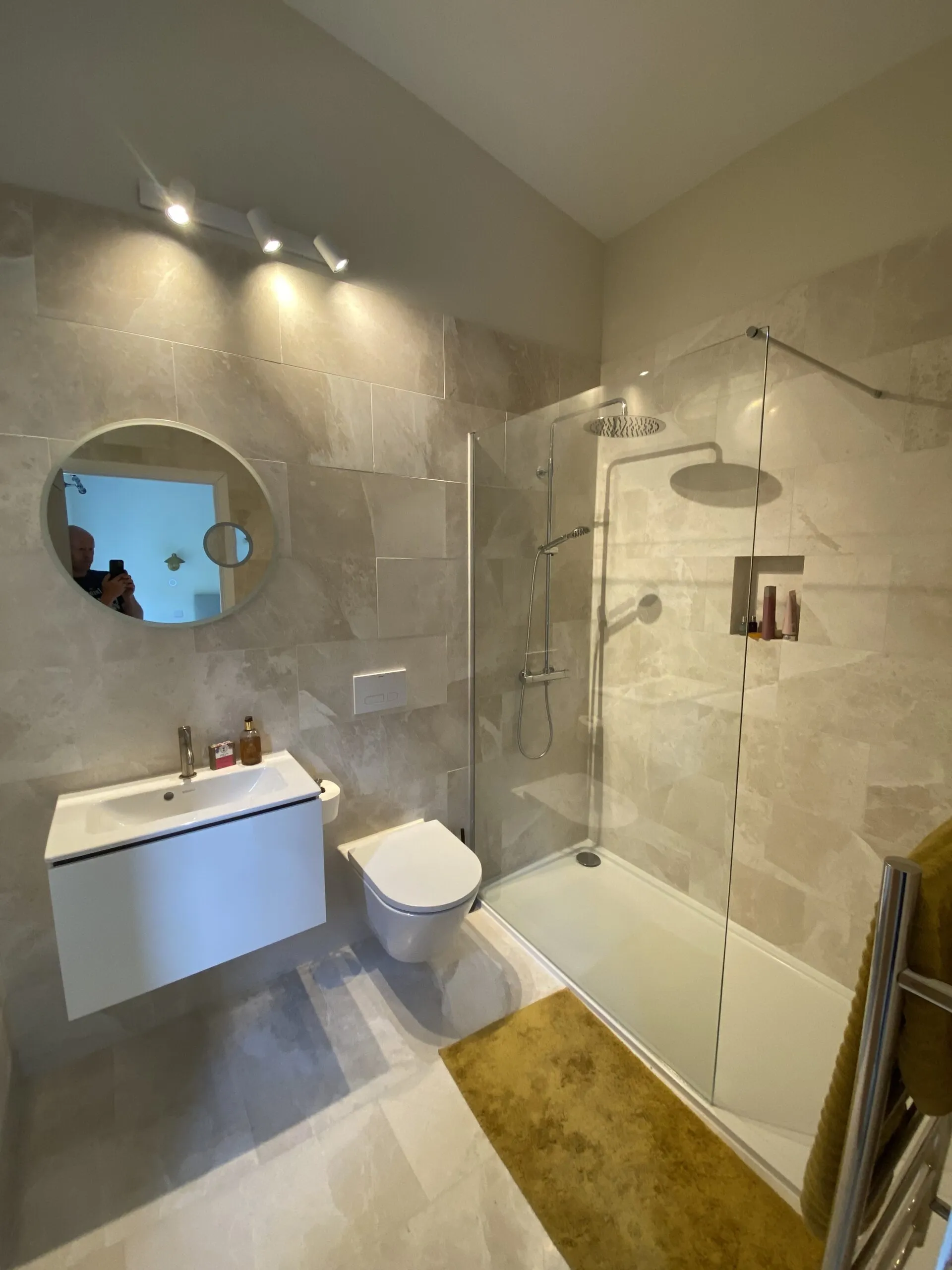 Ensuite 2
Another stylish en-suite, slightly smaller than the main en-suite but still plenty spacious it benefits from a large walk in shower, a wall hung toilet and wall hung wash hand basin.  With the ultra low profile shower tray the lip is kept to minimum.  With high quality Hansgrohe chrome brassware.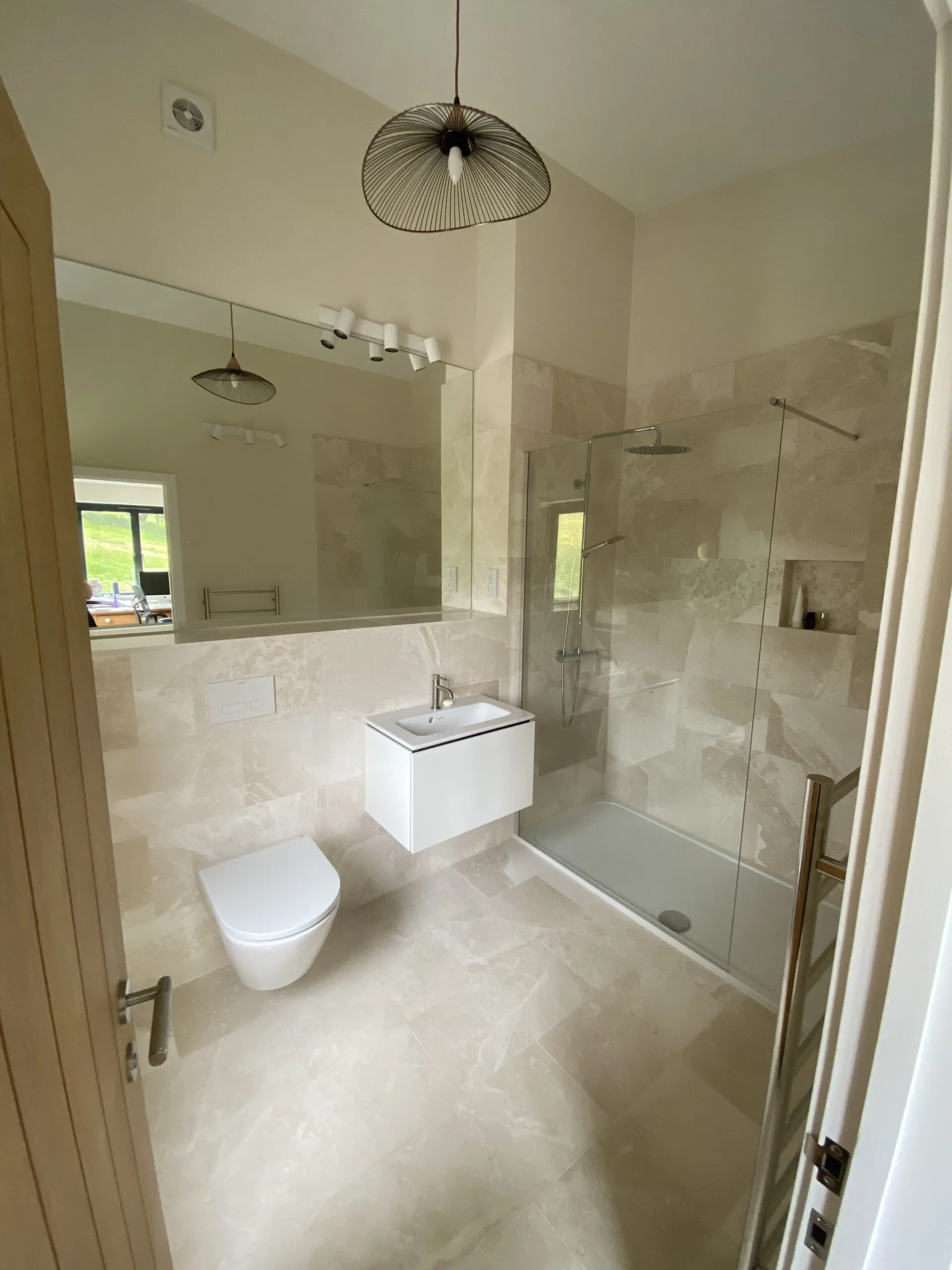 Ensuite 3
The final en-suite is for the guests when they stay over, very similar in style to the second en-suite with another large walk-in shower, wall hung toilet and wall hung vanity unit.  The quality and style continue.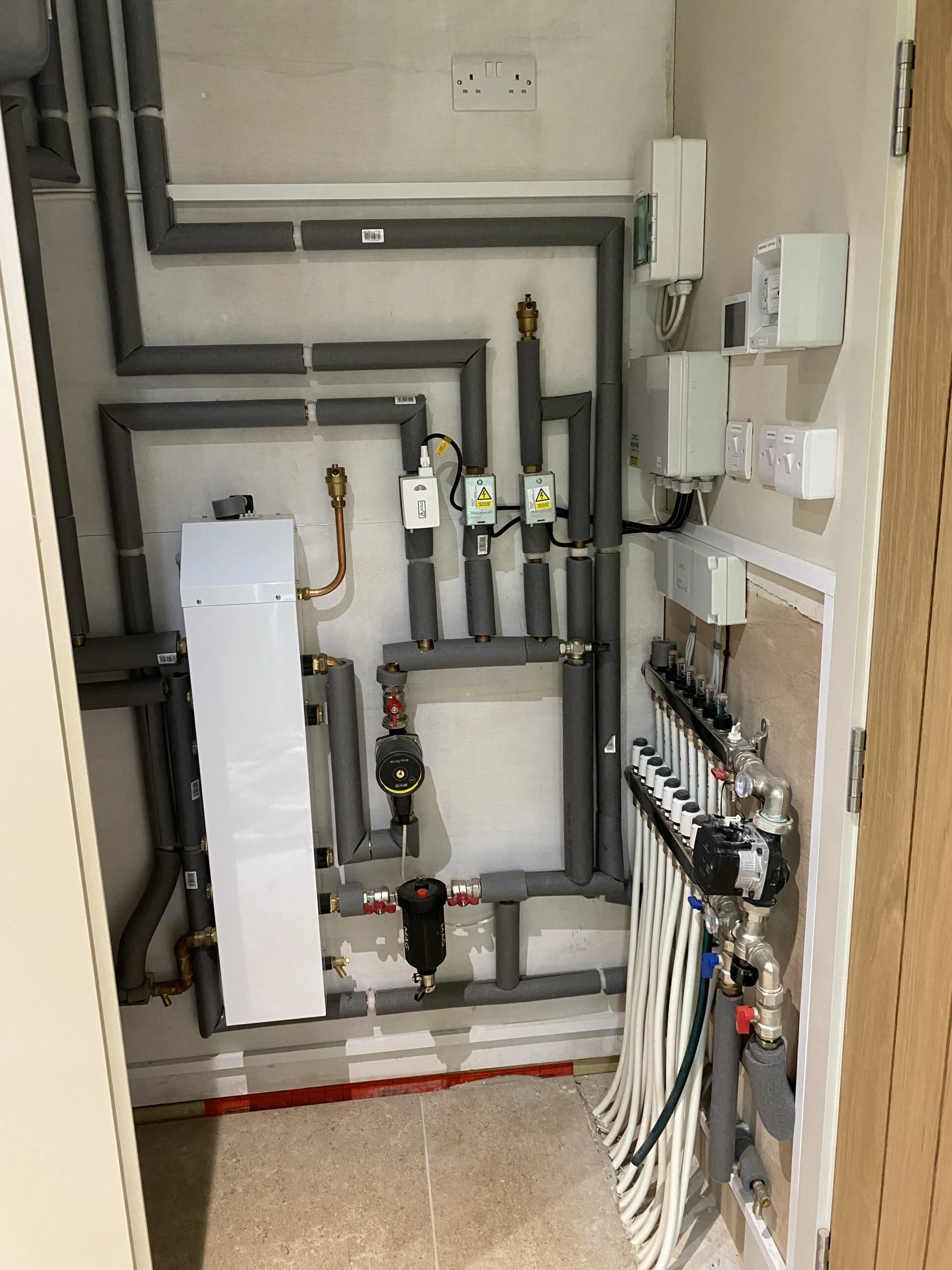 The plant room
All the heating and hot water in this project passes to there once it has been heated by the air source heat pump.  In the shot you can see the main buffer vessel which is then pumped up through 3 Zone valves.  The left hand valve goes to the hot water cylinder, hidden to the left behind the cupboard door, the middle one going up stairs to the radiator circuit and the right hand one serving the under heating manifold that you can see in the photo.  All heating is controlled by smart Heatmiser Neostat thermostats offering app control.